Over the years, the way we play casino games has changed a lot. Thanks to the software and hardware improvements over the past few years, casino games can now easily be played on the move.
Today, millions of players around the world enjoy playing casino games on their smartphone or tablet. While it's by no means that desktop gaming isn't fun, the future growth is coming from mobile.
So, why have mobile casino games become so popular? Read on to know more about this.
The evolution of mobile gaming
Since the appearance of the first smartphone in the market, finding ways to connect with gaming was only a matter of time. The first generation of mobile phones came with in-built games which were considered auxiliary. However, they immediately became popular among users. The success of the first mobile-playable games was a clear sign that many people were more than eager to play mobile games.
After this, the progress in mobile gaming was really fast. The development in mobile technology, graphics, animations and interface brought mobile games close to the best games playable on desktops.
With the advancement in mobile technology, it's very logical that mobile gambling apps would gain huge popularity among casino players. Today, there are thousands of mobile casino apps available for both Android and iOS devices. Moreover, there's no need for you to even download an app, as you can easily access the new mobile casino through the browser of your mobile device.
Below are the reasons why mobile gaming has become so popular.
Convenience
One of the major reasons for the immense popularity of mobile casino games is the convenience they have to offer. Playing casino games from the comfort of your home is definitely fun. You only need two things to play two mobile casino games: a modern mobile device and a good internet connection. It isn't necessary to visit any specialized gambling venue to place your bets. You can do it anywhere when you have some time and money to wager.
Variety
Another reason why mobile casino gaming has become so popular is the fact that there are a plethora of mobile casino games for players to choose from. The top developers in the iGaming industry are creating games that are compatible with both Android and iOS devices.
That being said, players can easily enjoy their favourite casino games on your smartphone or tablet. In fact, if you like playing casino games on the move, chances are you'll never ever get bored owing to the massive collection of games that are available to you.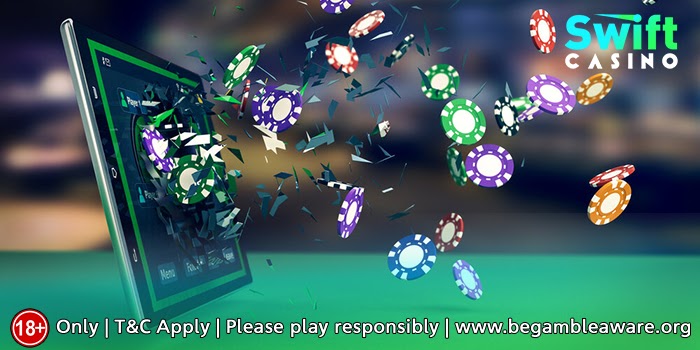 Bonuses
Every modern casino will give you some pretty compelling reasons to play with them. These are usually in the form of mind-blowing bonuses and promotions that can provide players with extended gameplay.
In addition to these regular bonuses, some casinos offer slot bonuses, free money, bonus coins and cashback that are exclusively for mobile users. This is an encouraging factor and often prompts players to use their smartphones or tablets to play. Being able to log into your casino account from anywhere also makes clearing these bonuses quick and easy.
Interactivity
Mobile casino games are also popular because players can also get a hold on them. These games are extremely tactile thanks to the touch screen dynamic. Although tapping and swiping isn't quite the same as holding cards and riffling chips, it's interactive.
Playing casino games on a desktop is fun, but clicking on a mouse creates a certain level of disconnect between the player and the game. When playing on a mobile device, players are required to swipe and touch the relevant icons, which gives a more realistic feel and makes everything more entertaining.
Innovation
Some new mobile casino games have additional features that can be only be accessed through a smartphone or tablet. An example of this is the shake to play feature, where players need to shake their phone in order to start the gameplay. Other convenient mobile innovations include swiping to play and being able to receive push notifications on your smartphone or tablet.