Casino Cruises have always been a subject of luxury as they take us away from the noise and excitement surrounding online casinos to a whole different world where comfort and luxury are all that you can feel. The cruises that call themselves 'Casino Cruises' are not the usual ones that you get to see around but the ones that take the gaming experience to a whole new level.
They are a step up in luxury, quality and adventure as they combine the travelling experience of being at the sea along with gambling games that you have always wanted. So without further ado, let's explore some of the best Casino Cruises from all around our planet.
Escape Casino at Norwegian Cruise Line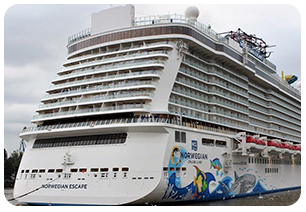 It's hard to compare Norwegian cruises with any other Casino Cruise in the world due to the quality that they promote and provide. As a relaxing journey, the Escape Casino at Norwegian Cruise Line remains one of the best in the world and is also known for being not only a popular destination for cruise lines but also one of the most popular destinations for casinos.
The aesthetic setting and comfort that comes out of this cruise is second to none and will always be classified as a top option whenever anyone is thinking about Casino Cruises.
Casino Royale on Royal Caribbean International
Informing your boss or your clients that you are on vacation won't exactly give them the right idea. So imagine telling them that you are on a vacation in the Caribbean. It helps them vision comfort and luxury but that won't be close to what you are going to be experiencing at the Casino Royale on Royal Caribbean International. A fully decked out casino, packed with the world's biggest and best cruise liners is what you call a vacation.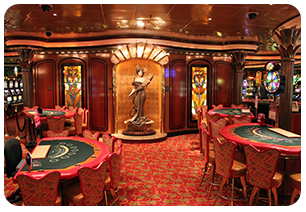 Apart from bringing in hundreds of slot machines, Roulette tables and more, you will also find an exclusive bar and restaurant which reminds people of their times in Las Vegas. So remember the name and come forward to experience royalty.
Empire Casino on Cunard Cruises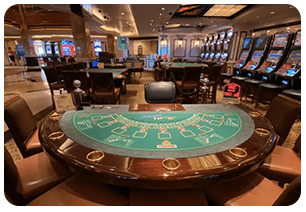 Exploring Empire Casino on Cunard Cruises might give you thoughts about staying there and you might even think about having a casino job at one of the finest Casino Cruises in the world. It is a statement on luxury and brings in memories of the good times that we have all had in life. From a deck of fresh air to a deck of cards to play Blackjack or Roulette and more, Empire Casino on Cunard Cruises is a dream come true experience.
It is the best place to mark your birthday, anniversary and any other day that just needs to be special. While there's no doubt about the fact that you will be at a world-class casino, the place often informs you that it is more than that. You have plenty to explore and they have plenty to offer.
Princess Casino at Princess Cruises
The Princess Casino at Princess Cruises is for those who want a Vegas-styled Cruise and experience an atmosphere like no other. It ensures that players have all the casino table games in the world and also moves forward to bring in something more apart from the usual things that we get to see at casinos. By all means, the place is tailor-made to suit the definition of luxury and bring in more for people who seek adventure.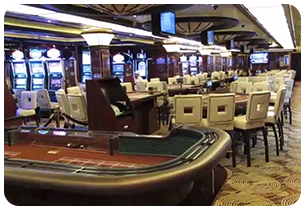 While online casino gaming and other aspects remain central to the gambling scene, it is hard to think about it, especially when you are at a world-class Casino Cruise like Princess Casino at Princess Cruises.
Oasis of the Seas on Royal Caribbean International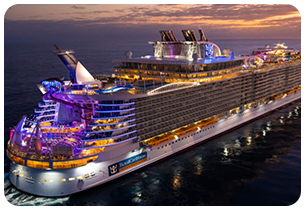 Royal Caribbean International strikes again with Oasis of the Seas and it is another place of luxury where you will forget about your troubles and just live for the moment. It offers the Las Vegas gaming experience and is known to be a famous place for trying out slot machines and tables. Covering over 1,800 square feet of gambling games, Oasis of the Seas brings together the most exciting gaming options on the casino floor.
The bright decors and bars are a few other elements of the place that will end up being a part of your memory when you go ahead to write about this epic adventure.
Azamara Journey on Azamara Cruises
Operated by Azamara Cruises, the Azamara Journey is an intimate affair that takes you through some of the most beautiful waters that you will ever see in the world. It is a highly-luxury gaming experience where guests feel like stars dressed up to witness something more than just a live casino experience. You will have plenty of amenities and looking for more is always welcome.
The cruises score a ten on ten for everything, including the decor and especially the service. The service at this place is highly-rated and some have even classified it as receiving casino bonuses.
Freedom of the Seas on Royal International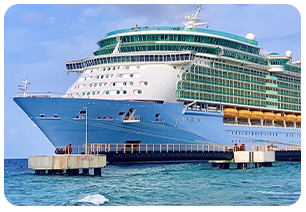 A cruise that can accommodate up to 3,634 guests is certainly one that provides you with all that you need, especially when you begin to understand that the place is the true definition of being an entertainment facility. Freedom of the Seas boasts of sports, shops and includes the famous Casino Royale, making it an exciting journey and a memorable trip.
From 3 card poker to classic options such as Roulette and Blackjack, this cruise is one of those that tries to outmatch mobile casinos in terms of games. However, the fact that it also brings in a touch of luxury with it is something worth exploring and understanding, especially for the ones who want to explore life to the fullest.
Apart from that, you will also find a 3-level main restaurant, 3 specialty restaurants and more that are certainly going to keep you excited about everything that is bound to come.