The online casino world has a variety of casino games available to cater to all players. However, one of the most popular casino games is slot machines, which with their music and interface design, attract millions of players every year.
Read on to know why slot games are so popular among gamblers around the world.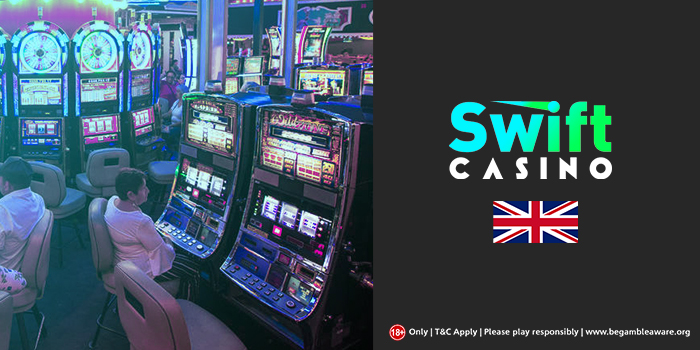 What is it that Makes Slot Machines Attractive?
The preference of the players towards slot machines has caused the favoritism of the game to be questioned. The reason why slot gaming is supported by a large number of casino Players is due to simplicity and ease. Anyone can play slot games with a basic knowledge of the rules, and it involves the use of minimal skills and strategies.
The basic rules of the game can be mastered within a couple of minutes, and one of the biggest advantages of playing online slot games is that players can win progressive jackpots, where the prizes can be worth millions in some casinos. Also, unlike board games, players can easily play multiple rounds of the game within a short period of time.
Unique playing experience
As mentioned earlier, online slots games are very easy to play. No use of any strategy, no card counting, and no complicated rules; just pure fun and entertainment. Here, players simply spin the reels of slot machines and wait for the outcome. And if they win, the machine congratulates them in all types of cool ways like getting applause or even a bow from the character in the game. Well, you'll never see a dealer congratulating you for your nice bet, and that's what makes playing slots unique and exciting.
Variety
The best part of playing slots online is that players have a multitude of options to choose from. Whether you prefer classic 3-reel slots or love playing multiple payline slots games, you can easily find a slot game that suits your preferences. Developers sometimes try to create slots that are unique, be it different features or themes; they also make features that are unique to the game. So, there is a slot game available for any type of gameplay you're looking for – simple, unique, or challenging.
Slot Games offer Ultimate Excitement
Slot games are based on a particular theme to attract fans. For instance, if you like James Bond movies, you can play slot games that feature the MI6 agent themes. Game designers have themes designed to suit every taste and style. What's more, these games have immersive visuals and mesmerizing soundtracks that make the whole experience a more exciting one.
Convenience
Online slot games are proliferating the internet. They make it easier for players to spin the reels of slot machines from the comfort of their own homes. Furthermore, with the existence of mobile slot games, players can easily access their favorite slot titles from their smartphone or tablet while they're on the move.
What's more, players can get various bonuses and rewards while playing slot games online. The convenience of playing slots games on your mobile phone is that you can play whenever and wherever you want
Minimum and Maximum bet
All online slot machines have minimum bets. It doesn't matter what your bankroll for the day is, you can easily make a bet and play them. There are penny machines for novice and low budget players, and dollar slots for high rollers. All you have to do is choose a slot variant that suits your bankroll, and you can have hours of entertainment.
Conclusion
Their graphics interface, music, and simplicity are some of the things that make them the first choice among slot players. Also, as players don't need much experience to play them, anyone can have fun and stand a chance to win money without having any specific skills.