Online slots are the most prominent type of online casino games since they need little effort to play and have a wide variety of innovative and interesting themes to select from.
Many of the titles are highly influenced by pop culture, including movies, books, comics, cartoons, animals, personalities, and tv shows, so there is plenty for everyone. Many famous ones come in series like the Rainbow Riches slot. However, don't be overwhelmed by the theme alone.
The paylines are one of the essential features of any online slot game,example Games Global and other brands.What is their structure, and how do they work? Here's a brief tutorial to slot machine paylines if you are just getting started with online casino gaming.
What is a payline?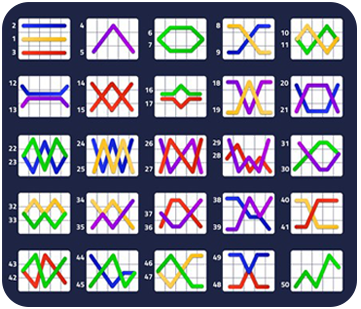 Paylines are literal lines that go from one side of the gaming reels to the other; some are straight, others are diagonal, and some zig-zag in odd ways! Varied paylines will result in distinct rewards; some games will activate certain bonuses if a specific collection of icons land on a given payline, while others may be more lenient in terms of what has to happen in order to unlock profitable features. There are also adjustable paylines on some, whereas fixed paylines on others.
Keep in mind that regardless of whether the reels turn in a clockwise or counterclockwise orientation and regardless of the number of paylines on a slot game, a payline must align with an equal number of symbols.
Earlier slot games used to have a single payline, but in today's world, a normal online slot has approximately 20 to 30 paylines. But this is changing too, as designers compete to make their slot games larger and better, resulting in many slots having an astounding amount of paylines.
Structures of paylines in slot machines
The various styles of payline structures mentioned here will assist you in picking a slot game featuring your chosen payline. You may, however, enjoy a slot game using all of the available paylines.
| | |
| --- | --- |
| Number of Paylines | Features |
| Single | Fruit machine slots, also known as traditional slots, have only one payline. Such slot games are jam-packed with incentives and extra features. They are the ideal for those who want to enjoy some simple slot games. |
| Three | As the name implies, these slot machines have three paylines and thus are notorious for paying out higher prizes to players who use all three lines. If you are looking for a game featuring this payline, there are a number of thematic slots available. |
| Five | There really are a restricted number of slots games with Five paylines. |
| Nine | This layout is usually weighted in slots. It implies you'll earn the highest payoff, but you'll have to play all nine paylines to obtain it. |
| Fifteen | This sort of payline arrangement is most commonly encountered in progressive slots. When all paylines are activated, the odds of earning a jackpot increase dramatically with each spin. |
| Twenty | With 20 paylines, you can get a lot of spins for a little bet with these slots. You'll also find a number of interesting bonus online slots here. |
There are a variety of additional payline slots available, including 25, 30, 40, up to 100. With such paylines in slot gaming, you can participate in slot competitions and a variety of other games.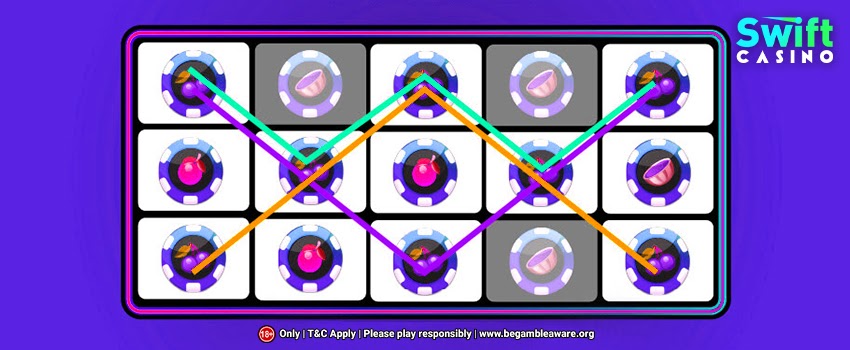 Slot machines with all ways payline structures
Such slot machines are increasing in popularity among casino players since people just have to pay for a certain amount of money and bet a certain amount on each spin in order to win many different ways. They enable you to play a payline that is not displayed on the screen. Varying slot machines have different ways to win. There are many different ways to win here – 243, 720, 1024, 3125.

How do paylines function?
Paylines are very easy to comprehend. Typically, slots pay left to right and may not need players to construct a complete series of icons across all the reels in order to score, with the exception of the first 3 reels when it is sufficient to form a winning line consisting just of symbols on those reels.
When it pertains to paylines, the majority of classic slots are rather straightforward, with only a few chances to score. These paylines generally flow in straight lines and diagonally through the reels. With simple-to-follow slots like these, players may consult the game's instructions page beside the paytable to determine the exact location of each payline.
But not all slots adhere to this standard structure. Instead of paying from left to right, paylines might pay from right side to left, and many slots do not require symbols to land on a payline at all; as long as a certain amount of symbols show on the reels at any one time, the game will credit players with a cash win.
Whichever situation it may be, an active successful payline will pay out only when you wager on it.
Alternatives to paylines
In the online casino business, one noteworthy trend is that certain slots have moved away from the classic payline system and also have embraced a new technique of creating winning combos. The X-Ways to victory mechanism comes into action at this point. It gets rid of the fixed paylines in favour of a more flexible approach for players to build combos. This sort of game, unlike paylines, does not require the icons to fit a specific sequence to make a winning combo. Rather, you must start from the leftmost reel and line up the identical sign on the succeeding reel, regardless of its actual location on the reels. As long as the symbols appear on adjacent reels, you may always expect to win.
The sole viable substitute to traditional paylines is the X-Ways to win concept, although the number of such titles remains small in proportion, more and more are being released with passing time.

How do you know which slot is best for you?
It is generally a good idea to examine the paytable before deciding on a game for you, which can typically be found on the basic game display. The paytable displays the number of paylines, how they show up on the reels, and also the successful combos and their respective payouts. The paytable also contains important info regarding bonus rounds and free spins. By looking through the paytable ahead of time, you can quickly figure out how much you'll be investing and how many profitable sequences are available.
There's no way of knowing if playing with fewer active paylines for a greater wager amount yields more or less profit than playing with more active paylines for a lower stake; it all varies depending on your bankroll plus the sort of gameplay you want to have.