Blackjack is probably the most popular card game at every online casino.
You'll find that the Blackjack house edge in many online casinos is optimal, but you shouldn't sit down at the first Blackjack table you see.
Instead, you should do a little research and follow some simple steps to find the best online Blackjack games. Below are some methods that you can use to do this.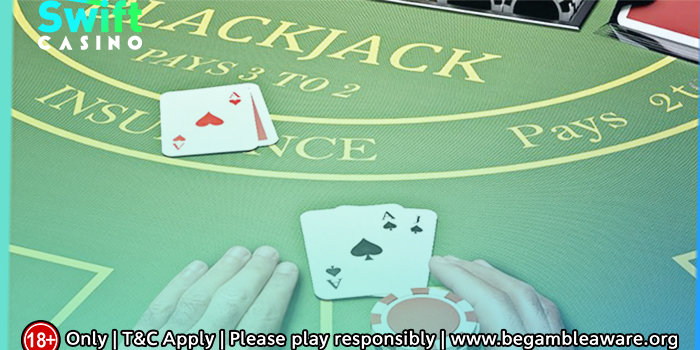 A little research can help you in finding the best online Blackjack games
Needless to say, you already use Google to find useful information about things you don't know. If so, then you can use the same tool to find the best online Blackjack games.
All you need to do is use relevant words to look for quality online Blackjack tables. For instance, you can search for "online Blackjack tables with the lowest house edge."
It's possible that you may not find exactly what you're looking for in the first few results. Instead, you'll have to look at multiple pages to find the best Blackjack games.
Take a look at the rules
Many reputable online casinos feature Blackjack games with the best odds. But what if you don't have access to such games?
In this case, you can continue performing Google searches. Such efforts may result in tables that feature somewhere between 0.4% and 0.6% Blackjack house edges.
You can also take a more hands-on approach and learn the rules that have an impact on the house edge yourself.
Here are the main rules that you need to be aware of.
Doubling down allows you to lower the house edge by 0.25%.
Single-deck Blackjack reduces the house edge by 0.57% compared to an eight-deck game.
3-to-2 natural Blackjack payouts lower the house edge by 1.4%.
A dealer standing on a soft 17 drops the house advantage by 0.2%.
Re-splitting aces lower the house advantage by 0.08%.
Late surrender drops the house edge by 0.07%.
As you can see from the rules, natural Blackjack payouts greatly affect the house advantage. You can easily find online Blackjack games that offer 3 to 2 payouts, which means that you don't have to settle for a table with 6 to 5 payoffs.
The number of decks also plays an important role in the house advantage. Single and double-deck games are ideal, but four and six-deck can also be alright if other rules are favourable.
Conclusion
Blackjack is one of the best casino games math-wise. Of course, multiple factors affect how much you'll win or lose over time when playing the game of Blackjack. The house edge is an important factor, but your skill level, the speed of the dealer, and how lucky you're also play a big role, too. So, it's important that you select Blackjack games with the lowest house edge. Also, you must get acquainted with the rules as they can help you in making better decisions at the table.