Online casino games have become very popular over the past few years. With the changing trends and technologies, developers are creating new types of games for their players. But there is still a long way to go. VR technology is already becoming personalised and interactive in the gambling scene. And they are reshaping the casinos for good. But what about the latest trend called voice-controlled games? How successful will they become? How much time will it take them to be implemented? Let's find out.
What is Voice Search and what does it stand for?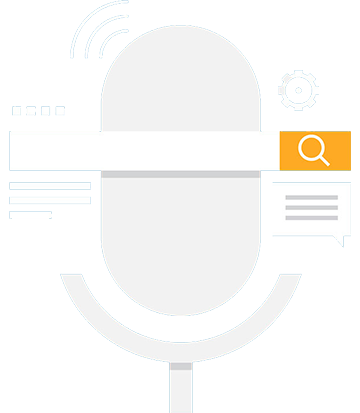 Today, browsing or buying anything online has become easy thanks to voice recognition technology. This saves the time and effort that goes into typing texts. You can literally now work hands-free. People have been using this technology to browse through products and services. Subsequently, this technology has been successfully infused in the online casino industries. Siri is Apple's in-built voice-recognition assistant. It is programmed to find the information you are searching for through the voice search service. It is efficient in interpreting voice notes, understanding your commands and answering your questions. You can literally browse anything on the Internet because of Siri. Amazon's Alexa functions similarly to Siri. Through voice search technology, it can do anything you ask for, whether it's playing music or casually browsing through the internet. You can also purchase items from the Amazon store and control basic functions of your house. Google even joined the bandwagon and launched Home. With the voice service technology and powerful speakers, you can easily interact with Google's personal assistant. With voice search technology taking over the tech companies, it will surely make inroads into the gambling industry. 
How voice activation can be applied at online casinos? 
Simply put, when you search for your favourite game online, you need to just say the game out loud through the voice-search technology into the microphone and soon the game will start playing on the device. However, you may think about whether you want people around you to know what casino game you are exactly playing.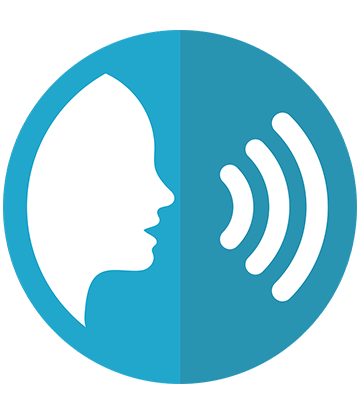 Keeping this in mind, Amazon quickly realised that people will be comfortable using Alexa in their homes. This is why it has been positioned as a home-friendly voice search technology. So whether you cook a meal next time at home, you can actually use Alexa's help to get your stuff ready. The best thing about voice control games is that you can search for anything hands-free. This means that you can use a voice command to spin a favourite slot in the auto mode and wait for the rewards to pour in!
Voice Control Slots and Games: Where to find them?
While Google, Amazon and Apple have made it so smooth, there are only a few online casinos that facilitate voice search on their gambling forums. Here are some popular operators that have introduced voice search facilities in their gambling services.
Even though Google, Apple and Amazon popularised voice search technology, only a handful of casinos use voice search on their sites. A few of them have been mentioned below.
In 2016, Unibet Casino included Siri for Apple casino players so that they can place their bets through voice searches. On their app, you can search for any game instantly. In 2018, the Wild Tornado Casino introduced voice-controlled games to their catalogues. Android users used this technology to browse through the games. The famous offline casino Wynn Resorts at Las Vegas has set up Amazon Echo within its casino premises.
Now, let's delve into the factors that why voice-controlled games will slowly dominate the casino industry in the upcoming years. Go through the points given below
It's going to be more common
Voice-controlled games are very new in the online casino industry. They are still in the stage of experimentation. So, we cannot immediately assess the quality or effectiveness of such games. A handful of casinos are using this technology. But the future is hopeful. There are chances for voice-controlled games to grow big in the industry. Once they start getting popular, gamers will have much more control over the games. Not only will they be easy to use, but you also do not require hands for playing. 
Since the future seems exciting, casinos have already planned into investing in developing voice-controlled games. 
Scope for greater accessibility
This will make online casinos inclusive. Every player will be able to play these games. Especially the ones who have physical disabilities. Previously many players could not enjoy the fun and thrill of playing at online casinos. All this will change once they start communicating with their voice. And all this at the convenience of their homes. Voice-controlled games in the near future will definitely increase the accessibility of games to a wide range of demographics.
Accurate Results
At its stage of infancy, it is going to be difficult to assess whether voice-controlled games generate flawless results or not. But in the coming future, the games are going to be more powerful and engaging. And as and when this game progresses, there will be more scope of change and improvement. Pretty soon, the game is going to become mainstream. This means the gaming experience of players will surely improve. They will be able to interact with these games through their voices.
Concluding thoughts
There are miles to go for voice recognition technology to reach the successive stages of development. But one thing is for sure, voice-controlled games will provide a drastic impact on online casinos over the past few years. They will have to quickly develop and adapt to the needs of the consumers. As for the players, they will be eager to capitalise on the trend of voice-controlled games. There is no doubt that voice-controlled gaming will become the new form of casino playing.