The online casino industry has achieved tremendous success by leaps and bounds. One of the reasons why it has seen rapid growth over the past few years is due to the contributions of casino technology. Casino technology has empowered online and mobile casinos to become advanced and engaging. They are equipped with a wide range of casino and table games that are built with mesmerising graphics, innovative designs, smooth gameplay and user-friendly interface to provide an immersive and entertaining gaming experience. The casino industry is expected to see a rise in users over the next few years. With the mobile casino forming a huge chunk of the online gambling industry, user engagement has increased owing to the availability of cheap internet connection and smartphones. Innovations will disrupt the conventional way of playing gambling. Let us look at how casino technology has revolutionised and revamped the online casino industry.
Casino technology fosters innovation
When it comes to online gaming, design and interface play a huge factor in building engagement among the players. The online gambling industry has taken these two factors into account and have come up with various themes and genres to attract users towards their sites. Take for example online slot games. In the majority of the brick and mortar casinos, the variety in slot games is very limited. But in online casinos, you can discover a big collection of slot games with very unique themes and styles. Horror fanatics can scout through horror-themed slots whereas adventure lovers can sift through fantasy and history-themed slots. You will even find slots inspired by pop culture and films. If you still feel hungover after the end of the hit tv series Game of Thrones, then you can cure it by playing an intense game at a GOT inspired online slot. Literally, you will find games customised to different interests and genres.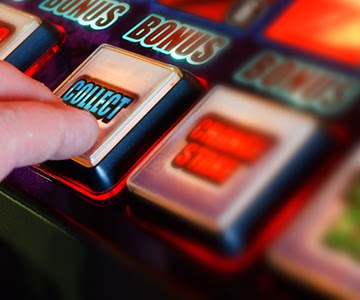 The standards of animations and motion graphics in online casinos have improved by miles and have successfully garnered the attention of many players. Added to this is the integration of soundtracks. Sound influences the betting habits of people. Similarly, online casinos strategically add soundtracks to build the mood and vibe of an actual casino. Apart from the aesthetics, gaming operators put efforts into developing user-friendly interfaces so that users can gain accessibility to the games and navigate from page to the other without any technical difficulties.
Casino technology advances the mobile casinos
Mobile casinos have successfully been able to reach out to the masses. This is because the majority of the people can afford a smartphone due to the rise in disposable income combined with the availability of internet connectivity at every nook and corner of the country. Players can access games at their fingertips. Mobile casinos have been designed in such a way that they can host multiple games on their platforms. You can play slots, card games and table games like online Blackjack, online roulette, online Baccarat etc. In developing countries, mobile gaming has seen a massive rise in the download of gaming apps. This just proves how gambling shifted from a matter of luxury to a matter of convenience. Since they are made compatible with the mobile configuration, players seldom experience any technical glitches. The 5G revolution is yet to hit many countries but once it marks its presence, mobile gaming will cause a breakthrough in the gambling industry.
Virtual Reality is the game-changer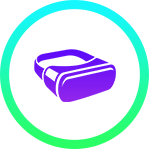 The live casino is possible thanks to Virtual Reality. Since the time Virtual Reality has been incorporated in the casino technology, online casinos have seen huge traction to their sites. The live dealer games use virtual reality to create an immersive gaming experience. Players look for authenticity and emotional connection while choosing the game. Virtual Reality has filled in this gap. It provides a simulated reality of a live casino environment. Players can interact with actual dealers and have face to face conversations with them. They also get to compete with other players from different parts of the country. The VR equipment like VR headset, VR glasses, etc. has made it possible for them to experience the fun and excitement in a real-life casino environment. Games like Poker, Roulette, Blackjack, Baccarat, etc. make maximum use of Virtual Reality.
The impact of Artificial Intelligence
Artificial Intelligence is said to be the game-changer in the online casino industry. It has simplified the complicated gaming process to the masses and also aided in the smooth navigation of the sites. Some online casinos have been fitted with AI chat boxes that have brought about a positive impact on overall customer satisfaction. Players use chat boxes to resolve their queries or understand a part of their game. The chat boxes are available full time and are designed to answer any question within a jiffy. Some online bingo games use the feature of chat boxes for interacting with players. The Random Number Generator in slots is powered by AI. Likewise, in many games where the player has to play against a machine instead of a dealer, AI has been of great help. AI is committed to developing a seamless gaming experience for the players.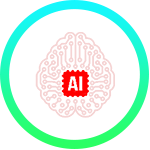 Casino technology emphasises strict safety protocols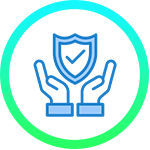 Online casinos have to keep up with the reputation of being safe and secure. This is because they support multiple financial transactions every day. Which is why, many of them have in-built secured, encrypted software that protects these financial transactions from vicious cyber attacks and hackers. They also carry the certification and authentication of credible international gaming regulators and authorities. Cryptocurrencies and bitcoins can add an extra layer of security. They maintain the anonymity of the user information. Players do not have to go through the trouble of refilling their banking details or passwords. Some have introduced pay by mobile casino exclusively for mobile users to make mobile payments transparent and convenient. The user just has to make deposit payments via his phone bill. Online casinos support multiple payment platforms such as credit cards, net banking, electronic wallets, etc. which carry out more than thousands of financial transactions. As a result of which, gaming operators are constantly upgrading their safety and data privacy standards.