The most popular casino game ever created is slot machines. There are simply countless to pick from, whether online or offline. But where did they come from? We will go through how the original slot machines came to be and how they have progressed and evolved through time.
The slot machine's humble beginnings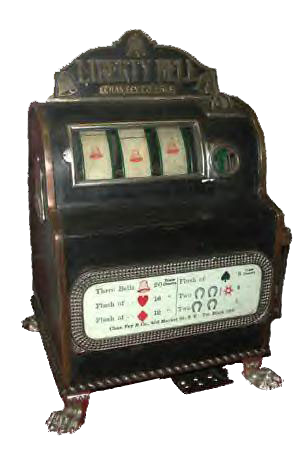 Slot machines first appeared in the early 1800s, with a rudimentary 3 reel layout and a few icons. The Liberty Bell was one of the earliest logos to be utilised, and it is still a popular choice among traditional slot fans. Despite the introduction of a 5-reel slot machine throughout the years, 3-slot fruit machines have continued to thrive.
The first slot machines were rudimentary, with only one payline. They were common in taverns worldwide and provided little prizes like bubble gum or a few pennies. Fruit symbols become prominent in modern video slots as a result of classic slot machines.
Herbert Mills' Operator Bell was the first slot to have a BAR symbol. The insignia has remained a mainstay in video games since then.
By the 1960s, Bally's Money Honey slot game machine had become popular in Vegas and around the US. A player, if lucky, could earn up to 500 coins in a single spin because of the device's electromechanical mechanism and hopper.
The emergence of video slots later in the 1970s and online slots in the mid-1990s did not fully eliminate these fruit machines. Despite advancements in software and the evolution of reels and additional features, producers continue to choose to provide players with a selection of straightforward, no-nonsense traditional slots. Modern video slots contain several paylines as a result of this invention. These designs can be vertical, horizontal, diagonal or zigzag and come in a variety of forms and sizes. Unless the game only has one payline, players can gamble on several paylines by raising their stake before each spin.
Development of online slots
Slot machines were the very first casino games that allow players to wager real money online. The growing usage of the internet in the 1990s facilitated the emergence of online casino slots. Slots were enthusiastically embraced in the online gambling business since they were similarly popular in land-based casinos. The majority of online gamblers preferred to play slots, which implied that software designers had to work quickly to keep up with the growing demand of slot lovers. More money is now being spent on upgrading online slots in order to provide the best attributes and gameplay. Designers and developers work on online slots 24 hours a day, 7 days a week, to provide their consumers with a better gaming experience. More scoring paylines and reels have been added.
Additionally, slot games now include more symbols on the reels, such as scatter, wild, and other bonus icons. Online casino slots have become more engaging and enticing to gamblers as a result of their progress. You can take the example of online slots like Rainbow Riches and its series. They are highly popular and sought-after by slot lovers all around the world.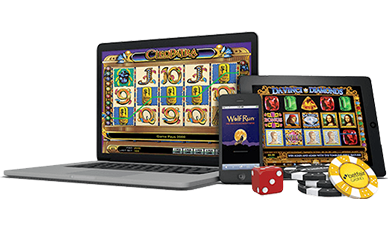 Video Slots emergence
Video slots were originally introduced in the 1970s, and software firms continued to improve them far into the 2000s. The gaming experience has changed dramatically as the online gambling business has become more competitive. These modifications include the addition of several unique features aimed at improving the user experience.
Imbuing video slots with complex narratives is one of the numerous methods used by gaming businesses to grab the attention and imagination of gamers. This draws the players into the tale and encourages them to keep playing. Most video slots feature intros that are on par with those seen in major animated films.
Australia and New Zealand have online pokies
In Australia and New Zealand, online pokies have now become a huge hit. They are the most popular games in these nations, and developers have created games specifically for them throughout time. In these nations, online casinos compete fiercely to provide the greatest betting experience. They do so by providing a variety of benefits to players, such as welcome bonuses and quick payments, among several other things.
Progressive slots' ascension
The first progressive slot, Megabucks, was introduced in 1986. It was an improved version of an older slot machine that had stayed unchanged for many years prior to introducing electromechanical slots. When casino owners discovered how much room huge slot machines were taking up while not producing enough income to keep their operations running, they opted to redesign them. As a result, they created a large progressive network that connected several slots. This resulted in the creation of progressive online slots as well.
Introduction of mobile slots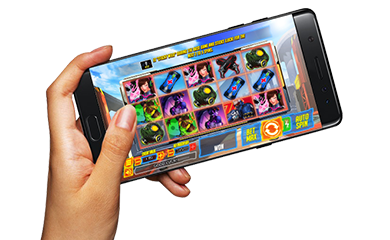 Observing the explosion of online slots was incredible, and it was difficult to envision anything else having such a huge impact on the industry any time soon. However, while players were enthralled by the phenomenal growth of online casino slots, producers were hard at work behind the scenes on something new.
Society has grown to rely on their mobile devices even more, not just for calls but also for speedy internet access and chores like online shopping, banking, social media browsing, and gaming as well. Nothing stood in the way of slot games becoming available on mobile. Therefore developers began optimising online slots for current mobile devices.
Mobile slot games are being played by many more people than traditional and online casino slots combined, so it is safe to say that they have taken the industry by storm. It is no wonder, though, given how convenient it is to access slots on a smartphone or tablet while at home, on the way to work, or even while waiting for a meeting.
Virtual Reality slots
These slots, often known as virtual reality slots, are the most recent innovations in the field's online slots. After a series of successful test drives with free virtual reality apps, the first actual money VR slot was released in 2017. Because of the positive public reaction and software firms' current intentions, the online casino industry can expect more improved VR slots in the coming years. Players welcomed it well following successful testing runs with numerous free VR apps. With such a positive response from players and software experts, the online gambling industry should expect more sophisticated and improved VR slots in the future.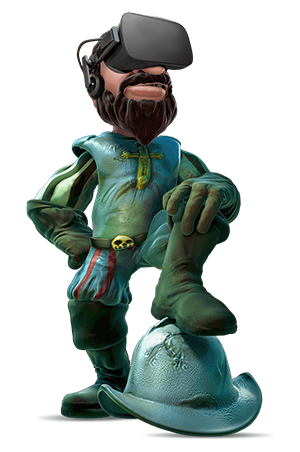 What does the future hold for online casino slots?
They have come a long way in the previous century, but what does the future hold for them? With slot makers regularly cranking out slots of greater quality and visuals and online casinos offering lucrative free spins, bonuses, and promotions, we don't anticipate the demographic to diminish any time soon. However, technology advances rapidly, and we are eager to see what the future holds for slot machines. Slot players can anticipate improved features, more engaging gameplay, and better methods to play online slots as technology advances. Virtual reality slots are only the tip of the iceberg in the online gambling business, with more wonderful things on the horizon.