There have been a number of gambling books in the market but only a few fall under a special category called, 'read them asap'. Written by established names, the following gambling books are some of the best that you will ever find in the market.So go ahead and take a look at these books that we cannot stop talking about.
Best Books On Gambling
The Gambler by Fyodor Dostoevsky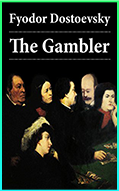 You may have heard about a song called 'The Gambler', by Kenny Rogers but that is not what we are talking about. We are looking at a classic book written by Fyodor Dostoevsky. It talks about a young tutor who works under the command of a wealthy Russian general. 
While it dwells deep into the subject, it never fails to let go of casino games and helps you look into some of the most famous cash games in the gambling industry. Moreover, the story also covers an important subject of gambling, i.e. addiction. 
Considering the risks associated with gambling addiction, it is very important that we understand how to gamble responsibly and abide by the rules of the game.
Bringing Down the House by Ben Mezrich
We have all heard the famous story of MIT students visiting casinos and causing trouble for the management. By helping students learn the art of card counting, one Mr. Kevin Lewis, convinces them to go ahead and visit casinos to earn a fortune.
This book by Ben Mezrich is all about how Kevin Lewis turns things around and does something that nobody expected him to do. The story is a classic book version of what one calls a gambling heist as the characters play some of the most famous gambling games readily available at swift casino. 
The group's attempt to pull off a multimillion-dollar blackjack heist comes into play and you will know all about it by merely reading this book.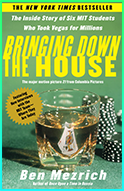 Fear and Loathing in Las Vegas by Hunter S. Thompson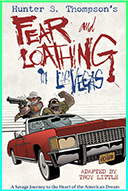 If you ever wanted to read a story about gamblers being pushed to the edge then this is the book that you need to be reading. Written by Hunter S. Thompson, Fear and Loathing revolves around Raoul Duke and Dr.Gonzo. 
Their journey to Las Vegas along with drugs, money and whatnot is reflected throughout and you will get a realistic glimpse of the same. The writing, which is intense, can make you emotional and help you look at all sides of gambling. 
While it does not necessarily talk about gambling related strategies like splitting pairs in Blackjack, it does cover important parts of the process that you need to be aware of. 
The Professor, the Banker and the Suicide King by Michael Craig
The Professor, the Banker and the Suicide King takes a look at some of the world's best poker players during 2001. These players were busy playing top games at different tables situated at various casinos in Las Vegas. 
While they weren't what one calls unusual casinos, they did manage to provide these players with the space that they needed to thrive. And live it to Michael Craig to put it all in writing and help you discover a book like no other. 
The book goes into details about what you need to know about these players and how their games ended up being. So grab a copy today and check out one of the best books that are commonly known as gambling books.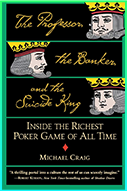 Roll the Bones by David G. Schwartz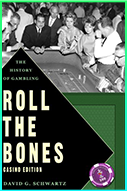 For the unversed, David G. Schwartz is both an avid gambler and a historian. While he does not spill out top blackjack strategies in his book, he does provide you with important information that makes this book one of the best gambling books.
The book also runs through the first casino in Venice and carries ample details about everything that you should know in the world of gambling. Thanks to its detailing, the book is a must buy and will help you understand the world of gambling in a better manner. 
While it is not a guide, it talks about the history of gambling and other essential details. 
Gambling 102 by Michael Shackleford
Gambling has certainly come a long way. When the first casino was opened, little did we know that we would also be seeing casino cruises, unique games like Teen Patti variations and more. So a book is needed to understand the process better. 
While Gambling 102 is not a guide about gambling nor does it cover the historic aspects of the process, it covers gambling games, which is what everyone expects from gambling books. Readers will be able to look into different chapters and learn more about the process in detail. 
In this manner, the book stands out to be a unique addition to your shelf and by purchasing it, you will be able to gain a lot of knowledge. Packed with theories, chapters and more, Gambling 102 is what you need to be reading right now. Moreover, the book is written by Michael Shackleford. 
If you aren't aware of who that is, please note that we are talking about an individual, who is known to be an expert. His reputation, experience and knowledge moves on to be ideal and this his book stands out from the crowd.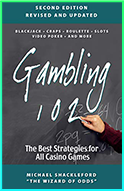 Conclusion
The following set of books can easily be called some of the best gambling books in the market. The range of topics that they cover talk about essential aspects from the world of gambling and thus, has the potential to help you look at the bigger picture. So grab these books and add value to your shelf because it is rare gems like these that matter the most.