An online slot tournament is a professional event held by offline or online casinos for the purpose of playing online slots. It usually costs a fee to play, and the goal is to gain points by spinning victorious spins, and each win allows you to move up the scoreboard. The winner receives a monetary award, while 2nd and 3rd place frequently receive rewards as well.
Joining an online slot tournament is a fantastic way to compete for a cash prize while also competing against all other players, which increases the thrill. Additionally, you get to keep your profits from playing the slot machine.
What are the rules of slot tournaments?
Tournaments permit online slot enthusiasts to compete against one another in a leaderboard format. The winners will be awarded a certain sum of actual money at the conclusion of the competition. Tournaments are an excellent choice because they usually offer lucrative prizes as rewards. Whenever people play online, they can choose to attend a free tournament or a financed slot tournament by paying an initial buy-in fee. The prize pool is made up of the entry fees paid by all participants.
This is a terrific method to get some spare funds if you regularly play slots online. Because there is so much rivalry on the internet, casinos frequently provide slot tournaments to their consumers. They are occasionally used to enjoying playing against other players while also vying for prizes. You can enter both paid and free online slot tournaments. Have a look at these buy-in and freeroll slot competitions for more information.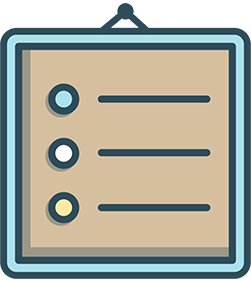 Online slot tournaments for free
Free online slot tournaments, often known as freeroll slot competitions, do not require an entry fee in order to participate. While you may not win real money in these free slot tournaments, you may be awarded a large number of free spins from the casino where you are playing!
Slot tournaments with a buy-in
In order to participate in a buy-in slot tournament, you must pay a fee. The cost can vary depending on the event and the establishment, but slot tournaments can start as low as $1. Participating in a buy-in slot tournament has the advantage of allowing you to compete for real money prizes.
There are different types of slot tournaments
Slots tournaments are divided into two categories:
Tournaments with a leaderboard
These usually entail collecting an entry fee and participating in specific games. To climb up a leaderboard, you will have to score points by wagering or earning money (or both) over a set period of time.
You will receive tokens or play chips as part of your entrance fee. You can then play with these instead of real money and win the fixed prize pool payout. Conversely, tournament slots operators may present a mission to players, such as making the most money or achieving the highest proportion of total win over a period of some winning spins. To qualify, the spins must have been continuous, and a minimum bet per spin is normally required.
Now that you have learned about the two major categories of online slot tournaments, the following section delves deeper into the numerous varieties of slot tournaments:
| | |
| --- | --- |
| Slot tournament's name | What does it require? |
| Sign-Up Freeroll | It is indeed a free slot event that online casinos may give as a new player sign-up bonus. You can sign up for free and enter for a chance to win a modest prize of real money or free spins. |
| One-Shot Tournaments | In this form of slot tournament, you only get one chance to qualify for each level. You're out if you don't make it through a certain stage. You won't be able to rejoin or re-purchase your entry back in. |
| Sit-and-Go Tournaments | Reserve a virtual spot within this open seat competition and the game will start as soon as all of the available seats are occupied. There is no requirement to register ahead of time. |
| Reloader Tournaments | Similar to rebuys in poker competitions, this type of slot tournament allows you to re-enter the event by purchasing an additional session. |
| Survivor Slot Tournaments | In a survivor competition, participants compete in elimination rounds, with the loser of each round being ousted and the victors moving to the next round, until only one survivor remains to compete for the huge prize. |
| Comped Tournaments | To encourage faithful players, several online casinos offer a loyalty program. A competitive tournament is a Premium event for select clients, hence it is not open to the general public. |
| Scheduled Slot Tournaments | This is among the most popular competitions that you may participate in. The casino will publicise it beforehand, and you can participate by enrolling up and submitting the buy-in price. All of the contestants' real money prizes are combined. |
| Extender Tournaments | An extender online slots tournament is identical to a reloader tournament, except instead of re-entering the tournament, you can purchase extras to increase your odds of succeeding. |
Choosing a tournament-oriented casino
Each month, the finest online casino websites host slot tournaments. Locating a tournament that fits you is the most difficult task. If you can't cope with the wagering requirements or identify with the game, the deal loses its appeal.
You have to sign up with an online casino that's been evaluated and suggested by slot machines experts to prevent the headache of unsatisfactory online tournaments.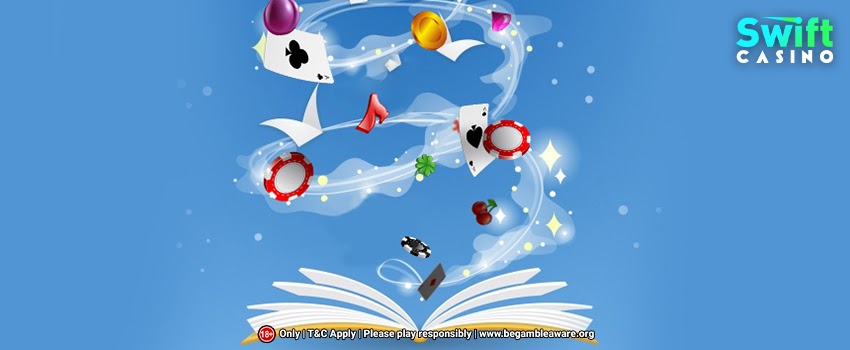 The rules of the slot tournaments
Slot tournaments have few regulations. However, most of them revolve around time restrictions and credits. To avoid accidentally disqualifying yourself from a slot tournament, we urge that you abide by the most common rules:
Before participating in a slot tournament, familiarise yourself with the rules.
When a player registers with a casino, any limits will be posted or explained. Players that do not obey these rules will likely lose their prize money or be booted out of the competition.
Only play for the duration of the time limit you have selected.
In a tournament, players are allocated a specific amount of time to compete with their credits. The tournament judges will deduct any time passed outside the boundaries.
Make use of all of your credits.
Any credit remaining after the tournament is forfeited and will not be added to the player's final score. At the end of the event, players will not be able to spend the credits on real money slots.
Hang tight for the results to be recorded by the judges.
Judges will keep track of each player's performance at the end of the tournament. You'll risk the judges inadvertently skipping you if you leave too early.
Use only the credits you have been allocated.
In a slot tournament, each player is granted a set number of credits. If players are caught boosting their credits to increase their odds of succeeding, they will be banned, and the additional funds will be deducted.
How do you play online slot championships on your mobile device?
Modern technological breakthroughs have had a tremendous impact. You may easily participate in an online slot competition using your desktop, laptop, and even your smartphone. It is critical to understand that your mobile phone must be compatible with the casino's system software.
In recent years, most of the major casinos have developed mobile apps to participate in slot tournaments. The rise of mobile casino gambling has necessitated the development of mobile apps. One big advantage of the mobile slot championship is that it enables you to play in an online slot competition from anywhere at any time. The apps are accessible on Android and iPhone for users to download. The same rules and restrictions apply to mobile app slot competitions as they do to normal slot tournaments.