Countless people have contemplated the symbols that appear in so many classic slot machines. We are here to offer you a unique experience back in time to the origins of a practice that has now become ingrained in modern culture. We can learn a lot about current slot machine gameplay by analysing the earliest designs of slot machines. We will also discuss the profusion of unusual symbols that have developed in recent years – some of which are specific to online slots while others may also be found on land-based slot machines.
How did it all start?
The initial slot machines didn't look anything like they do now. Fruit slot machines are archaic, although they only debuted a few generations after the first slot machines were invented. The initial slot machine symbols had a distinctive theme, which video slot enthusiasts would certainly recognise. Back when people boasted about playing a one-armed bandit, this was still the case.
What were the first slots' symbols?
During the nineteenth century, wheels of fortune and poker machines were quite prominent in American pubs. Since the earliest slot machine models surfaced in 1891, it was only logical that they were significantly inspired by poker. Playing cards have retained their relevance as slot device symbols from those early days. Indeed, if you notice online slot games closely, you'll find that most of those games' basic symbols mirror the higher poker cards.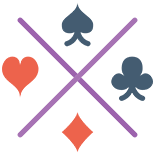 Liberty bell's introduction
Charles Fey created the first traditional slot machine in 1895, intending to make it automated. He also decreased the reels to three and changed the card icons while doing so. He only left five symbols upon reels: horseshoes (a lucky sign); three card suits (spades, diamonds, hearts); and the famous Liberty Bell.
Fruit symbols in slot machines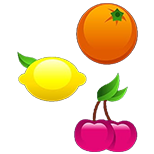 When slot machines were legally outlawed in the early 1900s, numerous manufacturers added innovative symbols to the reels, such as bubble gum and fruits. If you succeeded to get 3 matching symbols, you'd be given a reward, which was usually fruit-flavoured gum. Those slots were dubbed "vendor machines" and were thought to be novel, although they functioned on the exact principles.
Types of symbols in online slots
Online casinos now provide you with limitless opportunities to play your favourite casino games without requiring you to plan a trip to the neighbouring casino. Slots have made the transition to the internet, and there are now more titles to try than you might in a lifetime. Software designers can now go wild with stunning visuals and fascinating effects thanks to contemporary visual design technologies. Aside from the visual effects, many of the new slot symbols feature unique effects – some of which can be recreated in land-based slot machines, too, while others are only available on desktop and mobile slots. Let's take a look at each one individually:
Standard slot symbols

These are your slot game's fundamental symbols. The typical fruit machine icons that have become a vital component of the basic 3-reel slot layout have previously been discussed. However, the majority of online slots employ card-based icons or symbols. The slot machine symbols you will see mostly on the online reels are the Ace, the King, the Queen, the Jack and the ten. The higher-paying icons in video slots, on the other hand, tend to be a little more creative. Typically, these embody the game's concept and include eye-catching visual effects. Among the traditional icons of a slot machine, you may find a variety of 3d graphics and animations.
Wild slot machine symbols
These are a unique form of bonus that the vast number of players choose. When the slot game looks for a winning combo, wild symbols can take the form of any symbol. Wilds greatly improve your scoring chances, but you should verify if they can occur on all reels or just a few. Because online slots are continually evolving, there are currently a variety of wild symbols to choose from.
Sticky wilds are identical to regular wilds in that, once landed, they stay in place on the reels for multiple spins, improving your chances of a string of wins.

Expanding wilds, for example, grow in size when they land on the reels.

On the other hand, multiplier wilds have the added benefit of raising the total amount of your payout.

After you get a walking wild for the very first time, it will remain on the reels throughout multiple spins.

Scatter slot machine symbols

These are yet another popular bonus element seen in most video slots. Scatters are normally among the more uncommon symbols on the reels, making them more difficult to come by. They do, however, offer the benefit of not needing to be a component of any payline to have an impact. The effects vary from one slot machine to the next.
The reward for scatter symbols is typically less than the payout for a complete payline with any of the higher-rated regular symbols. However, they do not have to appear on a payline for payout, making it simpler for you — they can frequently appear anywhere else on the reels.
Bonus slot machine symbols
These bonus symbols are identical to scatter symbols, but they activate a unique bonus game. The 2 categories of symbols frequently switch roles, with scatters sometimes triggering the bonus game and unique free spin symbols initiating the free spin sessions. In most situations, though, the bonus icons are inextricably related to the general concept of the slot.
Because their mechanics differ so much from one game to the next, it's a good idea to verify the paytable ahead of time, so you know exactly what to anticipate. A whole other sort of bonus symbol only emerges on the reels at specific times during the game.

Multiplier slot machine symbols

Multipliers are one of the more uncommon bonus elements. They do precisely what the name implies – they multiply your winnings. Multiplier symbols appear on the reels in the same way as regular symbols, but they boost the size of succeeding line rewards.
These multipliers can be regular icons with an additional icon indicating their multiplier bonus. The more favourable multipliers, on the other hand, also act as wilds. This means that any winning combos they create will have their prize multiplied.
Stacked slot machine symbols
Another relatively new concept that has proven to be popular with gamers is stacked symbols. Symbols that are stacked take up more area on the reels. This raises the chances of their being included in a payline. Stacked icons can be regular — for example, in some bonus rounds, stacked icons substitute some type of regular symbol. The most lucrative stacked symbols, on the other hand, come with a bonus.

Sticky slot machine symbols

Another very new bonus element is sticky symbols. When you successfully get to land these on the reels, they stay put for multiple spins. If the sticky sign includes any bonus features, such a bonus is especially advantageous to the player.
Number of slot machine symbols and payouts
You have to bear in mind that this subject is far easier to answer for traditional slots than for newer varieties of online or video slots. There were normally roughly 20 symbols each reel in earlier versions of 3-reel slots, for a maximum of 60 symbols. This equates to almost 8,000 possible combinations, one of which is generally the jackpot. For a long time, the symbols' number in a slot machine limited the value of the prize it could offer.
Modern digital games, on the other hand, are entirely different. The number of symbols in an online slot game has no bearing on the likelihood of winning. Players of online slots are frequently surprised to learn that the reel configuration no longer affects their actual odds of success. Instead, RNG elements within the machine's system are responsible for determining the random results. This makes the online slots fair and reliable. With this new knowledge of slot machine symbols, you will understand them better and enjoy playing online slots more at your next session!