Owing to the shortage of studies on the history of Blackjack, the actual tale is somewhat elusive. There is also no definitive agreement as to when the game starts. Game roots cannot be pinpointed to a single moment in time. Blackjack has transformed and developed into a game that is popular today. Read on to learn more about how Blackjack took its present shape.
This hypothesis has achieved broad support and is accepted upon: Blackjack's roots may have originated from the French game known as Vingt-et-un, which means 21. At the start of the 18th century, this card game was very popular, and it was played frequently in the Royal Court of King Louis XV.
The game's origins in the 18th century
There are other ancient card games around Europe that may have inspired the development of Vigée- et-Un; these games are still notable predecessors to Blackjack, particularly because they appeared before Vigée- et-Un. Using values assigned to each playing card, the game Sette e Mezzo, Trente-un, and Quinze was played to see who could draw the fewest cards. A few of the games introduced an adaptive ace rating, such as Blackjack in the modern age.
Although these games date back to the 15th & 16th centuries, it is possible that they were important in the development of the French game 21 that appeared in the 18th century. Vingt-et-un did a lot better than its contemporaries due to the skills and ability needed to play it. To be successful, more talent was needed, not just good fortune.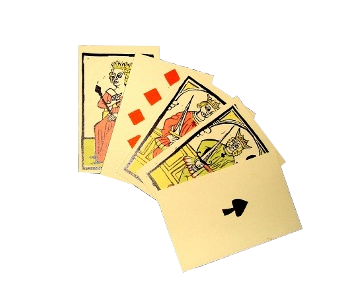 In the 18th century, French explorers took the game to the United States, where it was renamed 21. The new edition varies in many significant respects from the game's rules at the time. For example, between the cards getting dealt, another wagering round was added. A second card was always clear to players from the outset, even though the dealer's card was hidden. Additionally, it was common to practise for the dealer to settle on his own methods of play. Nonetheless, as soon as dealers had followed the regulations that required them to hit to 16 and stand on 17 or above, dealers started enforcing the rules, which required them to hit up to 16, stand on 17 and above.
American Growth in the 19th century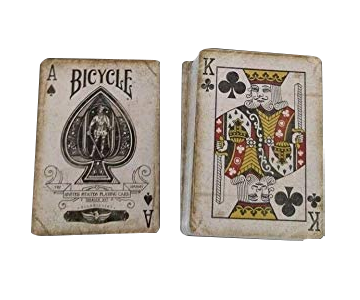 The game was unable to grow and expand due to numerous gambling prohibitions in France in the late nineteenth century. However, the game experienced an increase in popularity during this period in the USA. New Orleans observed the launch of these games, all of which were house-banked, in 1820. Despite their not being licenced, player-banked games were a part of life in other areas of the world.
The storey of Eleanor Dumont is a historical illustration of this time period. She moved to the USA at a very young age, being born in France. She was a great card dealer, and she was capable of handling all dealing and banking games at whatever stakes. Before coming to Nevada City, California, she had made a living travelling from town to town, and finally, she set up a gambling room on Broad Street and called it Vingt-et-un. Just the wealthiest and privileged men were allowed in, without any women.
The 20th century – the age of the great casinos
Although it was not formally named 21 when it gained notoriety in Nevada after the state's legalisation of gambling in 1931, the game was still commonly regarded as such. A few casinos introduced a bonus of 10:1, while a player scored 21 involving both the ace of spades and one of the black coloured jacks. Because of this incredibly high payoff, the term "Blackjack" remained in place for some time after this. Gambling regulations have generated a market for regular, unambiguous game rules. A great deal of what is achieved today in Nevada, including the enforcement of casino games, is regulated by Nevada's Gaming Commission's regulations.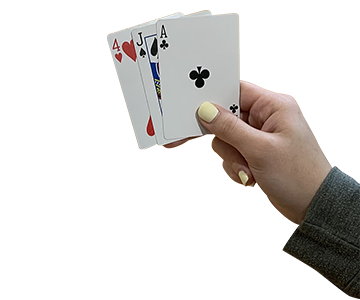 Blackjack made available on the internet has ushered in a new age
Blackjack is still one of the most common casino table games, even though casinos have done all they can to avoid card counters. When the internet exploded on the scene, the next important chapter in the evolution of Blackjack was ushered in. Before the online casinos, land-based casinos presented players with only the normal, conventional edition of the game. However, almost instantly, there were numerous online Blackjack variants with different regulations and features that were relatively unusual and innovative.
The number of Blackjack game types has increased, with a number of different guidelines and titles to go along with them. Even, with a range of fresh and exciting choices available, like 21+3 or Super 7's, it has only been proved that there are several new possibilities when it comes to side bets. An alternative genre of games gives gamers the chance to play for progressive jackpots. Not only have some recent games introduced design improvements, but there are new games that modify the rules of the game itself.
A great example is the Blackjack Switch. It is a new way to play the conventional game of Blackjack on the internet. This game makes you use both hands at the same time to play the game. An additional new online gaming variant worth looking at is 21 Duel.
The Real Deal: Live Blackjack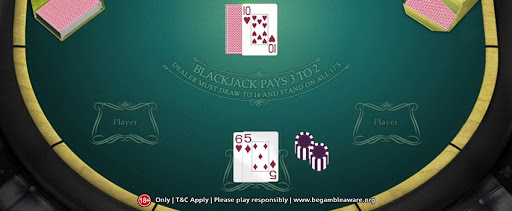 With the online casinos debuting, players started playing Blackjack wherever they please. Not only did it encourage players to select from various options, but it also introduced several unique combinations to choose from, like doubling down. Despite all the apparent benefits of online casinos, one big downside was still present: the absence of a social aspect. Many players wanted to retain the thrill of playing in a true casino despite the fact that they could do so from home. So, on the whole, while online gaming does offer some benefits, there is still a massive market for physical games.
The very first of live casino games
For the first time, live casino games were live-streamed from cameras installed on the ceiling of land-based casinos. Communication with the distributor was not possible because of the low image quality.
Live dealer games today
Live dealer casino games are often created in purpose-built studios today. HD quality and multiple camera angles can all be done, making for the most exciting gameplay.
The advent of live games with actual dealers made this demand easier to satisfy. Live casinos were, though, far from flawless when they first opened. Games were broadcast from land-based casinos instead of artificial ones. For these factors, the viewpoint of the gamers was obstructed by some players, as well as the unavoidable technological shortcomings of the moment, which impeded the quality of the streaming footage. They weren't able to communicate with the croupier on top of everything else. The end result was something rather mediocre, and as a result, players were disappointed.
Game-changing progress in live casino gaming began in 2006 when purpose-built studios for live games were launched. This new strategy was evidently helpful. The streaming standard was greatly improved. Moreover, various cameras were installed, and as a result, you were able to see several facets of the game without the possibility of opposing teams getting in the way. The new games also included immersive deals tables where players could handle their bets as if they were in an actual casino. With the advent of the bet behind choice, players could see everything and could also see that as many as an infinite number of players could play the same game.
Live Blackjack games have one drawback, though, that there are no variety of game types to pick from. This law forbids you from playing games where actual dealers act as players.
Conclusion
Blackjack had come a long way from when it started out. The game is now one of the most played casino games of all time. It has become so popular that even Hollywood movies have incorporated the game. And with the advancement of technology and demand of customers, Blackjack is surely going to improve and bring variety and conquer more hearts.