There's a difference between making single bets and relying on combinations that are not only unique but at times, rare. This is where bet combinations come into the picture and help people play different kinds of gameplays. The process moves ahead to be a special one and brings together an interesting set of affairs, provided you are able to pull it off and can see the right outcome take place.
So reading more about casino bet combinations and other factors that fall into the process provides you with a chance to make a difference. And for that purpose, you don't have to go in search of gambling books because the following write-up is all that you require.
Exploring Black and Even Roulette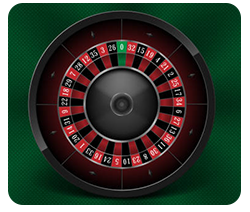 Out of the many casino bet combinations, Black and Even Roulette remain to be a simple one that goes a long way in patching together a few dots and helping you enjoy the game for what it is. Whether you are busy with the modern venture of online casinos or simply sitting at your favourite table at offline casinos, at some point or the other, you might get bored.
And that is where Black and Even Roulette comes into the picture. To implement this step, you require a Roulette table that does not have double zero space. Once you find such a table, you should familiarise yourself with either the 37 or 38 spaces that are involved when betting on black.
In order to fully utilise this combination bet, you need to place the minimum table bet on black and on even numbers. In this way, if the ball ends up landing on a black number, that's odd, there's a chance that you will see a break-even scenario. And if it falls on red, there is also an unfortunate chance that you may lose.
But if it falls on a black number that is also an even number, you will double your money. The process is simple and does not require you to opt for doubling down or any other move that may sound unfamiliar to you. All you need to do is choose the right betting combinations and move ahead to place them.
In this way, you will be able to place your first casino bet combination/
The Bet Combination on Craps
A lot of players, either playing Craps at an online casino or a mobile casino are unaware of the casino bet combination that can be enabled while playing a game like Craps. It is an ideal combination that you find with Craps and essentially one that you need to try. While players often opt for the come-out roll, the bet combination that you need to be after is the 'Don't Pass' bet.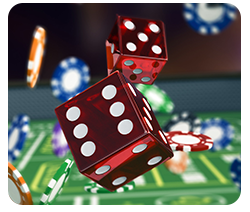 It is a special one that offers better odds and to make matters all the more interesting, the best does not include a house edge. Due to that, a 'Don't Pass' bet is one that has the lowest house edge and one that offers the best odds. So that points out a situation that needs to be exploited. However, there is a certain way to do so.
You need to be aware of the table limits and then look towards building on the same with this bet. So the way to move forward is to bet on the table minimum on don't pass and then make the table maximum bet on odds once you realise it is time to do so. This brings about a certain change, making it an effective casino bet combination.
If you find that the bet has casino offers, you can put it to good use, although offers for a bet that nobody uses seems unlikely.
Understand the Impact of Side Bets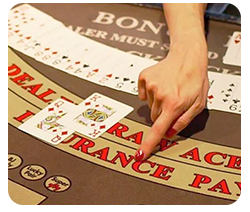 Understanding the impact of side bets is something that you ought to do. Before going ahead to combie side bets and regular bets, it is important for you to also consider why casinos would offer them in the first place.
So when it comes to side bets, you need to acknowledge the kind of games that bring them, how you can go about using them and then you need to put it all to good use. Whether you opt for mobile gaming or the classic version emerging from brick and mortar casinos, you need to look at side bets and make it all count.
Moreover, you also need to understand that there are several side bets hidden in one way or the other like the insurance bet. These bets are not exactly the winning solution and can hardly be described as such. They do not possess magical powers and can no way offer the kind of experience that one expects to receive from virtual reality.
So the basic idea is to be aware of side bet combinations and then make it a point to explore its impact. While you will realise that they are bad bets, it is always better to realise the same before going all out to use these bets. In this manner, you can build your own way around the casino table and whichever game offers side bets.
Conclusion
By now, you should be aware of the casino bet combinations that you need to try and the ones that you should not be trying. Since merely using these bet combinations is not going to do you any good, you need to make sure that it all goes according to plan. For this purpose, you need to practice and acknowledge how such bets can make a difference. By doing so, you can look towards exploring a fun and fruitful game.