From movies to casinos, gambling has been all around the place. It is a famous activity that you have either tried or at least heard about. And one of the most famous platforms that promote the same are casinos. You will always find exclusive casino games such as slot games and more at these places.
It is known to be exciting and also a bit risky. However, some may also call these places unusual mainly due to specific reasons attached to the place in question. So as the title suggests, let's go ahead and find out what is so unusual about some of the most unusual casinos in the world.
Desert Cave Resort, Australia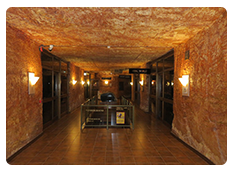 Unlike other casinos that are built in modern times, Desert Cave Resort was built in 1988 and founder Umberto Coro had a different approach to bringing into his business. The casino, which is situated in an exotic place such as Australia, was built inside a giant sandstone cave.
Yes, you heard that right. A giant sandstone cave! But why? Well, according to the founder, Coro did so in order to protect his casino from strong winds, which were predominant in the area and not so prominent for UK casinos and their prime location in and around the city.
Moreover, the casino also has an underground pool, 16 poker machines, a restaurant and also a bar for players.
Macau has already become one of the best spots for gambling, something which the people in Las Vegas might not like. However, Vegas is Vegas and Macau is Macau. Moreover, the Venetian Hotel in Macau is modelled after Venice and does a fine job of showing the city in miniature.
While some consider that to be unique, others have gone ahead to classify it as a bit unusual. It is not something that you get to see even in gambling movies, which can be one of the reasons why it is unique.
However, that's not all. The casinos also have small canals that divide the play spaces and if we are talking about the hotel, you need to know that we are also looking at over 3,000 first-class rooms.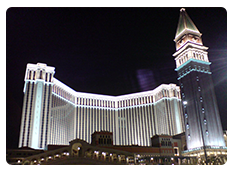 Sun City Resort Casino, South Africa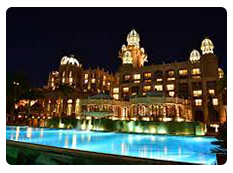 The most unusual part about the Sun City Resort Casino is its location. Apart from that, the rest seems ordinary. But what's so unusual about its location? Well, the casino is located next to the Pilanesberg Game Reserve, which helps the players look at giraffes and other kinds of animals.
Hence while gambling, you might come across a lion as you look outside the window. If not for some calling it unusual, we might even go ahead and call it a new gambling trend. Thanks to that, you need to visit the Sun City Resort Casino.
Apart from the unusual stuff, you also have classic casino games such as roulette, blackjack, slots and more.
Jet Lounge Casino, France
Jet Lounge Casino in France is known to be a unique casino while also being called out for its unusual features. For starters, it is housed in a Boeing 777 aeroplane and thus is only accessible to special VIP customers.
Moreover, many have also claimed that admission into this casino is only possible if you have a plan to gamble, a plan that involves tens of thousands. The structure or the system that this casino fits into is quite unique, which is why many use it as an example when talking about the differences between ancient gambling and modern gambling.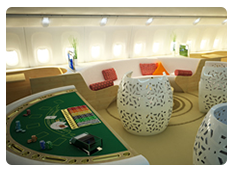 Resorts World Genting, Malaysia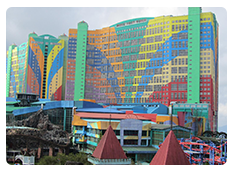 The unusual or the unique thing about Resorts World Genting Casino is its location. It is constructed 6,000 meters above water level and the resort is surrounded by rainforest that is more than 150 million years old.
Since it is located more than 40 minutes from the nearest city, getting back will be a matter of concern, if you feel like leaving the place. However, once you get used to the high-end luxury that they have to offer, we doubt that you will be thinking about getting back to the city.
It is one of the best land-based casinos in the country that is known to make the best use of casino technology. With its location and other features, the casino moves ahead to be unique or unusual.
Located in a village like Yeovil, North Cadbury Court, this casino is one of England's most extravagant ones. It is known for its high-class underground casino, which in modern times, is hard to find.
Moreover, the place also comes with a ballroom that is capable of seating at least 150 people. While it may not attract people with casino bonuses, it does so with a gambling experience that also includes low ceilings.
When it comes to gaming, the place brings in classics such as roulette, blackjack, and poker, which are clearly some of the most popular ones that new age players are currently searching for on any platform, including live casino online.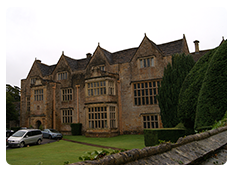 Casino Palais Savarin, Prague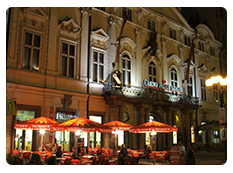 It is not every day that you get to explore a casino that is situated in an 18th-century Baroque building. However, that's not all because the Baroque building in question, which hosts Casino Palais Savarin, is more than 100 years old.
It is a small gaming establishment that has not more than 8 slot games and 12 table games. Just like other casinos on this list, the unusual part about this casino is that it is located in an astonishing building, one that is known to be extravagant.
Even the entrance to the casino is special because you have to climb a huge staircase that is covered with frescoes and whatnot. So while the list calls them unusual, there are various reasons to also classify them as unique.