Roulette has historically been one of the highly popular casino games. Anyone who has ever visited a land-based casino has seen a large gathering of spectators surrounding the roulette table, celebrating each roll. Ever since inception in 1996, the improvement of software and the rise of the online casino sector have resulted in the eventual evolution of online roulette. Currently, roulette has surpassed many other casino games in popularity at both brick-and-mortar and internet sites. People favour it over other forms of gambling like blackjack and poker since it's more fun and less stressful than those games.
Surely, you are wondering what type of roulette games you can play at Swift. We have made a list of the popular roulette variants that are available at Swift Casino for you to try and enjoy!
AUTO – ROULETTE BY EVOLUTION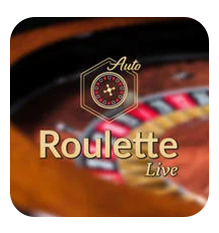 Evolution Gaming is the market leader in providing live internet casino games for good reasons. Table game enthusiasts may choose from a broad variety of games thanks to their inventive gaming alternatives. Every item is developed with a specific target audience in mind. Evolution Gaming has dominated the Live casino sector accolades over the last generation because of initiatives like these.
Auto Roulette is a dealer-less roulette game from Evolution. Those who like a fast-paced and less intimate live casino atmosphere will enjoy this game. Because newcomers are particularly terrified in front of dealers initially, Auto Roulette is an excellent gateway between the worlds of online gaming and live casino dealer gambling. You can have the actual roulette wheel as well as theatre experience without having to deal with a live presenter.
With an RTP of 97.3 percent, the game provides both medium and high bets gameplay, with maximum payouts of up to 35x of your wager total.
EUROPEAN ROULETTE PRO SPECIAL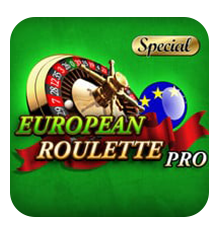 European Roulette PRO by Play'n GO is one of the most professionally constructed roulette games ever created. In spite of its lack of original gameplay, it distinguishes out due to the number of extra possibilities it provides. A single-player RNG-powered table is available here. Due to the computer's pre-calculated findings, this new edition allows you to accelerate every wheel rotation. The visuals and animations are stunning, and they are kept as light as possible to ensure that they can be played seamlessly on the majority of current mobile and desktop platforms.
There is just one "0" on the roulette wheel since the game is performed according to European regulations. This game has an RTP of 97.30 percent. In European Roulette PRO, you may place a multitude of additional wagers. Place conventional neighbour bets and French wagers on the game. In addition, the menu of unique bets offers several other possibilities. The menu's biggest feature is that you may keep your existing wager as a top pick & return to it at any moment!
MEGA FIRE BLAZE ROULETTE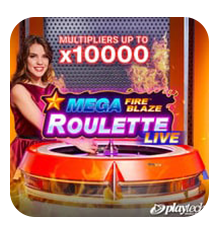 Playtech is always hard at work producing new and engaging casino games for players throughout the world. They don't always get there first. They seldom, nevertheless, accept doing what someone else has done. On European Roulette, this new game is based. A roulette wheel with 37 slots is used to play the game. Thirty-six of the positions are occupied by conventional numerals in red as well as black slots, with the lone exception being a 0. The user interface is not compromised in terms of style. Never get tired of seeing the bonus game digits set on fire.
With its multipliers, this roulette game is without a doubt, among the most thrilling roulette types that can be played. This play's jackpot payoff is unmatched by any other kind of multiplier roulette variant. Furthermore, you do not even need to pick direct digits in order to qualify for the additional phase. By utilising 100% of inside bets, players have the ability to organise their bets in a somewhat more dynamic way.
FRENCH ROULETTE PRO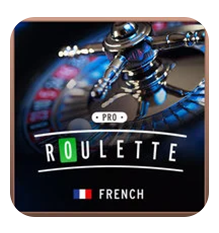 Even if you've never heard of it before, French Roulette is a very popular casino game. As a variation of the classic pro roulette game, which NetEnt has developed as a component of its table games portfolio, it is also quite popular among players. Thanks to its improved graphics, vibrant elements, and supplementary free spin incentives, French Roulette is a player favourite.
It's possible to find a NetEnt roulette game to suit any player's preferences. When it comes to roulette, this NetEnt game will teach you all you need to know about the game and make you feel like an experienced player in no time. 
HINDI ROULETTE BY PLAYTECH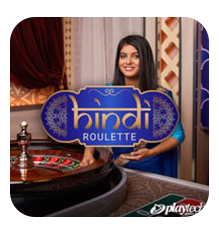 For a classic European Roulette action with an exciting twist, try Playtech's Hindi Live Roulette, which pairs authentic Hindi presenters with a variety of camera movements to provide you with the ultimate roulette encounter. Take a look at the studio's elaborately embellished Indian-inspired design. PC and mobile devices may play the game at any time.
VIP ROULETTE BY EVOLUTION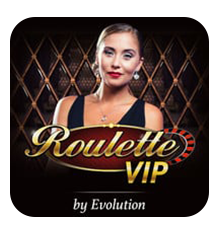 As already mentioned, Evolution Gaming has a lengthy history of producing roulette variations. This is another online roulette variant that caters to high-rollers. VIP Roulette is live streamed from a studio in Latvia. The beautiful dealers are well-versed in their craft and will engage with you while you play to give the casino a more authentic feel.
An excellent player interface and a variety of camera angles make it easy for players to see the game from whatever angle they like. VIP Roulette, is ideal for those who prefer a more luxurious experience. When playing their beloved roulette game, players are exposed to a lavish setting.
Every game has a camera viewpoint that players may pick from. Customers may choose the dealer, the shuffling, as well as the gameplay tempo as part of the VIP treatment.
In an attempt to recreate the glitz and glitter of land-based casinos, utmost care has been undertaken. Experienced dealers communicate with players throughout the live games to further improve the studio experience.
This time, the stakes have increased, but so have the chances of winning! Players will be able to maximise their period at the game, thanks to a variety of extra elements, including additional as well as beloved bets.