There's no doubt about the fact that blackjack is one of the top casino games. It is a classic that everyone keeps exploring and news about their being different blackjack variations is only going to make things sound better. With top online casinos in sight, you can very well explore these variations and which better place than Swift Casino to take things forward.
From Power Blackjack to Quantum Blackjack Plus, Swift Casino brings together a list of credible variations that will always keep you excited about the next move. So come on down and go ahead to read the following list of blackjack variations that you can try at Swift Casino.
Power Blackjack: A Unique spin on blackjack
Evolution Gaming knew that they had a winner in hand when they first launched Power Blackjack. The game is a classic recipe for live casino gaming with nines and tens being removed from the usual deck. It brings in new rules, adds a few more features and tries to introduce you to a different game. With all these aspects in place, you will be able to feel that you are looking at a whole new game rather than a whole new version of blackjack.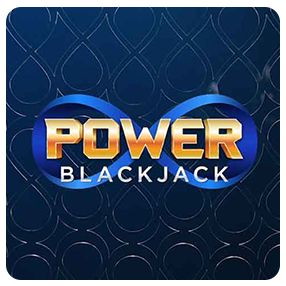 The difference between blackjack and power blackjack go beyond the exclusion of nines and tens from the deck. It is also a game where the dealer peeks for blackjack when they have a Queen, King, Jack or Ace. The normal show containing 416 cards also takes a backseat by bringing in 352 cards into the mix.
Moreover, a power blackjack strategy stands in as a requirement and other features like card values remain the same. The RTP looks set at 98.80% and the rest more or less feels the same. So barring a couple of differences, Power Blackjack retains the same old charm but ensures to add something new.
Blackjack White 3: A special one from Evolution Gaming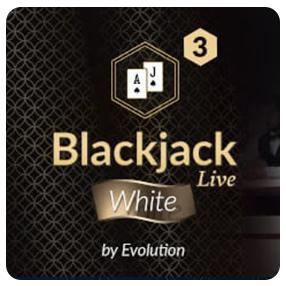 Evolution Gaming has always been known to offer its take on blackjack, resulting in players trying different versions of online blackjack. The game comes forward as an important variant with basics being the same. As a result, the typical features that you find with normal blackjack are set to make its presence felt and guide you forward.
With all these moves creating an impact, you ought to look at the blackjack house edge and understand how the game is moving forward. At an RTP of 99.28%, it is critical to push forward the game in a specific manner and observe the movements of your opponents. A quick and effective response can make this game from Evolution Gaming a fun experience.
Due to all that, playing Blackjack White 3 is going to make things sound different and help you explore a different side of blackjack.
Infinite Blackjack: For the ones wanting to experience a low bet version
Evolution Gaming does not seem to be stopping anything soon as another one of their games can be found at Swift Casino. This time it is Infinite Blackjack that takes the call for the better and answers questions relating to why it is a low-bet version of a classic. With the software being as advanced as it is, players can look towards exploring its benefits and playing a good game of blackjack.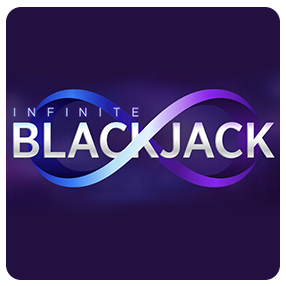 While players are usually dealt the 2-card intro, they are free to choose how to play this game with the objective being the same for the bigger part of the game. However, in terms of differences, we have the Six Card Charlie rule that is busy turning heads towards the Infinite Blackjack table.
The rule states that players who end up collecting six cards without going beyond the total of 21 will be declared the winner, regardless of whether or not the dealer has a total value of 21. So in a game with an RTP of 99.47%, it is important to observe your every move and make things count with features like Six Card Charlie.
Thanks to that, Infinite Blackjack does make a difference and you most certainly don't have to depend on shuffle tracking for things to work out.
Quantum Blackjack Plus: A heaven for multipliers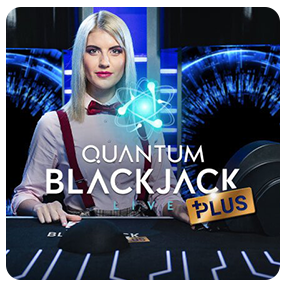 Quantum Blackjack Plus from Playtech has often been described as a refined version of the original, by making way for multipliers. The game is known to offer a unique push, including the most important feature of a 50x multiplier. The number of multipliers for each hand has also seen a rise with either 3 or 5 cards opening the door towards different possibilities.
Moreover, the game also brings its take on blackjack side bets with two optimal side bets whose results don't necessarily depend on the main hand. The side bets in question are 21+3 and perfect pairs. While Perfect Pairs requires a player's initial 2 cards to form a pair, 21+3 aims to combine the player's first two with the dealer's first card.
If that ends up creating a valid 3 card poker hand, then you can be happy. Considering the fact that there are also similarities with the classic version, you need to remember blackjack terms and continue playing the game with ease. Since you will be pushed forward to a game with an RTP of 99.68%, you need to give it your best shot.
Conclusion
The different versions of blackjack can always make a difference and even though they share a few details with the original, you end up feeling like you are experiencing a different casino game. While it does not necessarily bring in the effects of Stadium Blackjack, it looks to make things count with all that it has.
And all that it has is certainly worth it. So play any one of these games at Swift Casino and look set to understand how the different versions of blackjack can help you experience something different.