It is understandable to assume that online roulette is a simple game that is popular in casinos. It has been around for a long time, so people have come to love it, and when you put your bets, spin the wheel, and see it fall on your pick, you can expect to get a payment.
There are several roulette variations, like the American roulette or European roulette or even the French version. Each has its style of rules, design and play. And the number of possibilities accessible to roulette fans has risen exponentially in recent years thanks to the inventiveness of online gaming software designers.
Here is a breakdown of five of the unique online roulette versions that are loved by players all over the world. You never know, you could discover a new favourite!
Multi Wheel Roulette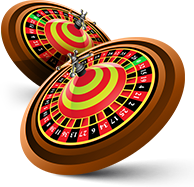 Multi Wheel Roulette is just what you need if you love roulette so much that one roulette wheel is not adequate for you. This variant of the game is genuinely unique in that it is played on multiple wheels rather than one. Naturally, you may disable a few of the wheels if you do not wish to play them all concurrently. The following are the game's main components:
There are several wheels in play.

Each wheel generates its unique set of outcomes.

Each bet type is placed on all active wheels (for example, red/black on six distinct wheels).

A single wager is put on all active wheels (for example, a $1 wager on four separate wheels).
Playtech's Multi Wheel Roulette is played on six distinct wheels rather than just one. But, more importantly, this variant is one of the most advantageous variants of the game since it allows you to gamble on all wheels with a single wager. This greatly improves the likelihood of your chosen number being called.
3D roulette
With its unique 3D Roulette variant, software provider Playtech elevates the classic casino table game to an entirely new level. The game is conducted on a single-zero wheel and employs similar rules as conventional European roulette. In reality, the only difference is simply visual – the visuals dazzle with a level of depth that outshines everything else, whereas the surrounding audio effects make the game even more realistic.
This variant has been enhanced with a number of useful features. The Breakdown feature, for instance, shows how much money players have won after each spin of the ball. Repeat Bet and Game History are two more important features. The Past Numbers board, which is located below the wheel, displays numbers that have appeared on prior spins.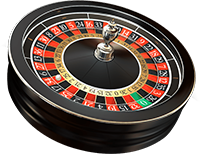 The table arrangement is above the roulette wheel, which is positioned in the middle of the screen. The exotic betting area is located on the left of the layout, with the racetrack to its right. In addition, players have the option of adjusting the wheel to make it more eye-catching. Players can choose to turn off the shading on the numerals, the intricacy on the turret arms, as well as the wheel lines.
Pinball Roulette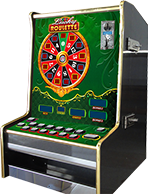 The absence of a roulette wheel distinguishes this version from regular roulette. You shoot the ball in a pinball machine with all the numbers you are used to seeing lined up at the bottom. The successful number is determined when the ball travels through the pinball machine and settles in one of the numerical slots at the base. Even though you might put all of the same bets as in a regular roulette game, the unique gameplay makes this a fun and engaging way to enjoy roulette.
Multi-Ball Roulette
This variation is as its name implies. Each spin features multiple balls in action. This one is the most thrilling of all the games listed. It can be found at many reputed online casinos. This version allows up to ten balls to be played at the same time. To avoid any misunderstanding, all of the balls have various colours. The game begins like regular roulette, but then it diverges to allow multiple ball play. Once you are ready, you put your chips on the board and press the spin tab. When the wheel starts spinning, all accessible balls will be unleashed. You can expect ten distinct outcomes if you use up to ten balls.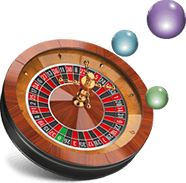 Marvel Roulette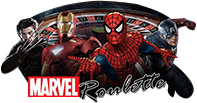 Playtech has combined two of players' favourite things – roulette and the Marvel superhero universe – to create a perfect union of casino gameplay. In fact, Wolverine and the group add relatively little to what is essentially a basic reimagining of conventional roulette. However, the Marvel variant's one distinguishing feature is a fantastic, exclusive progressive payout. There is a Marvel bonus symbol, blue in colour, tucked in neatly next to the '0' on the game-board when you start it up. You can choose this option while placing your wagers and hope that the ball lands on it.
What motivates developers and online casinos to introduce new and unique roulette variations?
Roulette has been accessible in casinos ever since the late 1700s. In some ways, roulette's endurance lends it a historical aura that is difficult to duplicate. However, when compared to modern online slots, this game might feel a little old-fashioned. Both land-based, as well as online casinos are well aware that change is sweeping the business. They can't just sit back and watch as their counterparts entice gamblers with increasingly exciting games.
As a result, casinos are constantly prepared to attempt new things to attract and retain more customers. This led to the emergence of online roulette variants like Games Global and others. A few of these trials, like any new and risky casino game, don't pan out. Some versions, on the other hand, do go on to become long-lasting hits.
Is it really worth it to play unique roulette variants?
Whether or not you play a different and unique roulette game is mostly determined by your priorities and preferences. Do you want to have a truly unique experience? Are you interested in trying out new things in your favourite casino games every day? If yes, then trying a new variation is your best option.
Conclusion
Roulette isn't like online slots, which have a plethora of categories, genres and themes to choose from. However, it does provide a decent number of variants. The traditional roulette variations, such as European, American, and French, are where it all starts. But, if you are seeking unique experiences, you can choose to play any of the variations mentioned here.